In 2000 ACT (Europe) was established in Nottinghamshire UK to manufacture and supply our market leading cable and hose handling and protection system

products to the worldwide Mining Industry.
Our organisation has built its reputation on providing reliable, resilient and wear resistant cable & hose handling and protection solutions for a wide range of equipment and industries.
ACT products have for many years been the preferred handling and protection systems supplied to original equipment manufacturers and independent customers' worldwide. Providing reliability, continuity and cost effectiveness combined with ease of maintenance, tried and tested wear resistance qualities and a proven ability to withstand the elements.
Over the past decade ACTE has endeavoured to provide new and innovative products and solutions. Working closely with our customers to design and manufacture the best solution for their specific requirements.
ACTE now manufacture cable & hose handling and protection systems, along with a variety of other innovative products including wear protection solutions, designed primarily for the Mining, Quarrying and Construction Industries worldwide.
In July 2004, ACT (EUROPE) moved into its own purpose built premises in Worksop, Nottinghamshire, UK, where we have our fully equipped manufacturing facility. This provides CNC and pressing facilities, along with Injection Moulding and Extrusion capabilities, allowing us to design, manufacture and test the best quality products on the market, designed to suit our customers own specific requirements.
Since 2004 a range of new products have been introduced through the ACT GROUP, enabled by the purpose designed and built factory facilities, home to a wealth of skilled, dedicated and innovative staff, all brought together on one site. This provides the knowledge, expertise and equipment required to conceptualise, design and manufacture the market leading products expected by our customers.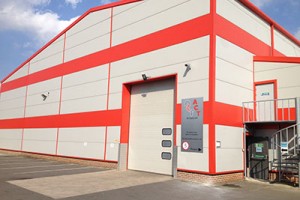 Since 1997 ACT (Australia) have supplied world class products from its Taren Point premises in Australia, primarily to Australia's longwall coal mining and hard rock tunnelling Industry.
ACTA has established itself as the market leader in the cable & hose handling and protection field based on its product range, dedication to quality assurance and continuous innovation.
Historically ACTA, been dedicated to supporting longwall mining and the civil engineers but more recently has diversified into quarrying, underground roadway development and civil construction.
Supplying top quality, long lasting and reliable products, designed to reduce maintenance costs, down time of essential equipment and increase operator safety.
Our main areas of supply include cable and hose handling and protection systems for longwall mining and drill rigs as well as AFC and BSL conveying chain and flight Bars.
By listening to and working closely with our customers in combination with our industry knowledge and skills we have been able to bring new and innovative products and solutions to market.
This has resulted in the provision of a number of bespoke and project specific products and solutions.
We offer strong warranties providing confidence and low cost of ownership in combination with reliable and efficient stock management.
ACTA supports its products with regular site visits and reports enabling the life of our products to be predicted.
A combination of a quality product and strong customer service means that today ACTA is proud to have the majority market share in longwall cable & hose handling and protection requirements in Australia.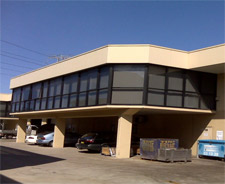 Message from the Group Principal
INTRODUCTION to ACT Group
from PETER HOWARD Group Principal
I welcome you to and thank you for taking the time to review, our ACT Group website. For any customer seeking world class, Single line products and solution our website is where you would start your search.
HISTORY
I started Advanced Chain Technologies (ACTA) Pty. Ltd in July 1997 after a lifelong career in the Longwall Mining Industry. My career commenced as a mechanical apprentice in 1963 in the UK and progressed through to senior colliery management level by 1973. At the age of 29 I changed sides and started working for Original Longwall equipment suppliers in Development, Testing, Design, Installation and Sales worldwide. It has been my pleasure and to my benefit that I have worked with some of the most intellectual, experienced and enthusiastic Engineers associated with the evolution of Longwall coal mining as we know it today. The experienced gained is manifested primarily into loyalty and support of the Longwall Engineer as without sustainable production, we have reduced energy, reduced employment and reduced returns to all shareholders who invest in our Industry.
OUR PEOPLE
All of us at ACT are at the top of our profession with experience, youth and vitality. We remain consistently focussed and highly motivated in the pursuit of excellence in design, innovation and quality in manufacture. We act and perform as a team with humility, belief and a passion for what we do.
OUR PRODUCTS
ACT already leads the world in cable and hose handling and protection solutions. Our product Range helps us towards becoming the world's premier provider of single line components in Longwall Coal Mining. We take important components, make them dependable and give them a life.
We develop our products by anticipating & understanding what our customers want to achieve in the future, rather than today, as it is our responsibility to be ready on time with products which are fit for purpose, for tomorrow's demands.
Because ACT is a nimble highly motivated & focussed unit, on a controlled, customised but vital product range we can respond quickly and effectively.
We only deal in world class products.
VISION
As Principal of the ACT Group, I am proud to lead ACT, a dedicated International design, manufacturing, sales and distribution group of companies, during a consistently successful 18 years and more importantly, towards a very exciting future where we will continue to punch above our weight, supplying top quality products to the longwall Mining, Civil Engineering and Quarrying Industries throughout the world, to the highest levels of excellence.
It is the aim of ACT to supply world class products at a reasonable price, in a timely manner, providing support, loyalty and continuous product development for our customers.
Please take a few moments and browse through the world of ACT.